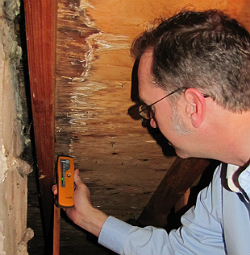 Services

Sweet and Sound Home Inspections offers a full range of inspection services. Every home inspection includes the evaluation of factors listed below. Additionally, we offer structural pest inspections, as well as underwater inspections of bulkheads, docks and boat launches. Please see our Rates page for more information.

We inspect the following types of property:

• Single family homes
• Condos, flats & townhomes
• Loft & warehouse conversions
• Extensively remodeled homes
• Luxury & upper bracket homes
• Gut Rehabs
• Vintage Homes
• New construction
• Rental properties

All of our inspections include a thorough evaluation of the major
components that make up your home, including but not limited to:

• Roof, vents, flashing and trim
• Gutters and downspouts
• Skylight, chimney, and other roof penetrations
• Decks, stoops, porches, walkways and railings
• Eaves, soffit and fascia
• Grading and drainage
• Basement, foundation and crawlspace
• Water penetration and foundation movement
• Heating system
• Cooling system
• Main water shut-off valves
• Water heating system
• Interior plumbing fixtures and faucets
• Drainage sump pump with accessible float
• Electrical service line and meter box
• Main disconnect and service amperage
• Electrical panels, breakers and fuses
• Grounding and bonding
• GFCIs and AFCIs
• Fireplace damper door and hearth
• Insulation and ventilation
• Garage doors, safety sensors and openers
• And much more! Review Washington's Standards of Practice for complete details.